We love
dogs
at
The Spotted Olive
™ and have three of them! We like to refer to them as our "staff" as well as beloved members of the family. They are such wonderful, loving and loyal creatures and I couldn't imagine life without them. And as a matter of fact, today is the day we celebrate their birthdays!
Annie is the dog pictured at the top. She is a black lab with an ultra sweet, laid-back personality. She's so beautiful and extremely patient! Annie loves treats and playing with her red ball!
Zoe is the dog pictured in the middle. She's a mix of border collie and some other herding dog we assume. We adopted her from the local shelter a week after we adopted Annie. She's quite the comedian and always tries to get a laugh! She's a very loving dog and I have an extremely strong bond with her. She loves snacks and hiking with her backpack on.
Jags is the dog pictured at the bottom. He's a border collie and filled with endless energy. We adopted Jags 3 years ago from the local shelter. He's a really sweet boy who loves to play and cuddle. This 50 lb. boy loves to be held like a baby!
In honor of my babies' birthdays, let's have a
sale
! From now until October 3, 2010 at 11:59 pm PST, all pet apparel is 25% off and greeting cards are 50% off with code
HAPPYDOGWEEK
at checkout! A great time to get your
Christmas gifts
for your puppies, not to mention ordering your
holiday cards
.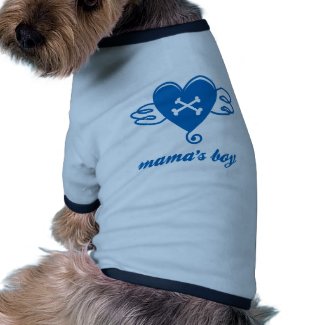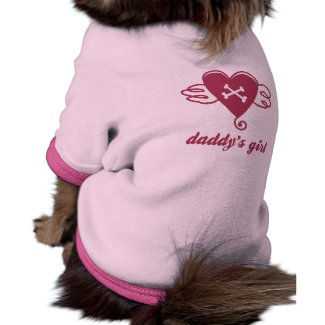 See more dog t-shirts from
The Spotted Olive
™ and
The Spunky Puppy
! View The Spotted Olive's assortment of
folded modern greeting cards
!
50% of the card net sale price and 25% of the pet apparel net sale price will be deducted when one or more qualifying products are purchased and the coupon code HAPPYDOGWEEK is applied at checkout. The net sale price is the price of the product (excluding shipping and taxes). Offer is valid from September 27, 2010 through October 3, 2010 at 11:59pm PT. This offer does not apply to past purchases and may not be combined with any other Zazzle promotional or volume discount offers. If a volume discount applies to your order, you will receive either the discount set forth in this offer or the standard volume discount, whichever is greater. Offer valid on Zazzle.com only.