Reducing waste is an important environmental issue these days. An easy step to do you part and help is to use
reusable bags
when you go shopping. Eliminating plastic bags, will save over 14 million trees and cut the use of oil by 12 million barrels!
TIP:
Keep your reusable bags in the car, that way you will always have them when you go shopping. Another great idea is to buy a larger, really cute bag to hold all of your other reusable bags. That way you've got them all conveniently together.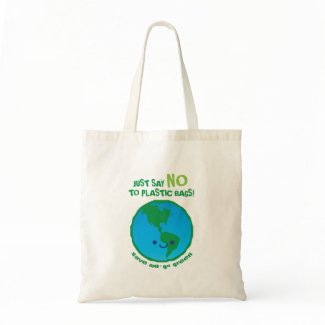 The Spotted Olive
™ is your online source for funky, cute & cool designs on
hip business cards
,
trendy paper goods
and unique gifts.