Now through August 10th, you can
save 20%
on canvas tote bags. These great and spacious canvas tote bags make the perfect book bag and can be easily customized with a name or other text. Use code:
BTS40OFFSALE
at checkout.
Famous by
The Spotted Olive™
. A bold fun graphic featuring a guitar on a pink background with swirls, a skull and crossbones, girl in stripes, star, circles, musical notes and the word FAMOUS. Available in a variety of graphic colors and different bag choices.
Little Pinkie by
The Spotted Olive™
. This cute kawaii inspired design features Pinkie—a happy little critter—saying the Japanese greeting Konnichiwa. Customize with name or other text.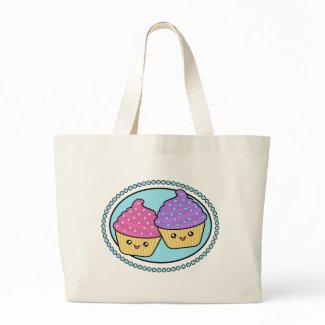 Kawaii Cupcake Friends by
Marianne Gilliand Catalog
. Uber cute and sweet Kawaii Tote bag holds a ton and can be used for a book bag, purse or sleep over bag!
I Love My Little Ghettoblaster by
The Spotted Olive™
. An 80s throwback! This fun, funky design features a retro boom box graphic! Portable music before the ipod! Totally cool.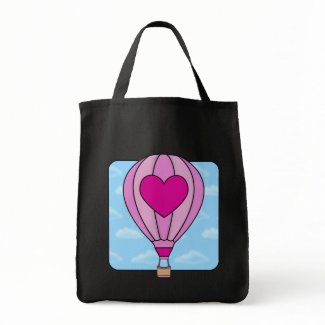 Pink Heart Hot Air Ballon by
Marianne Gilliand Catalog
Pink Heart Hot Air Balloon design is super cute and fun for any age of balloonist!
To shop more canvas tote bags, click
here
.
20% of the net bag sale price will be deducted when the coupon code BTS40OFFSALE is applied at checkout. The net sale price is the price of the product (excluding shipping and taxes). Offer is valid from August 3, 2009 through August 10, 2009 at 11:59pm PT. This offer does not apply to past purchases and may not be combined with any other Zazzle promotional or discount offers. Offer valid on Zazzle.com only and is not valid on Smilestore.com, Zazzle.co.uk, Zazzle.com.au or Zazzle.ca orders.