Yesterday I posted about a fantastic new shop by Marianne Gilliand, the
Girly Girls Club
, in which she honored me with one of her anime creations based on my likeness. Today, I want to take a moment to let you know more about this wonderfully talented person.
From lighthearted and sugary sweet to dark, looming and melancholy and everything in between, digital artist, Marianne Gilliand covers the spectrum in her wonderful collection of works.
Marianne is a very talented and diversified digital artist specializing in 3D CGI Graphics. Her primary focus is as a gothic artist where she uses a number of 3D software applications to create her amazing works. Her 3D CGI art also features a variety of styles and genres including fantasy, dark, horror, fashion and on occasion, landscape.
You can find this awesome work on a variety of products including art posters, postcards, greeting cards, mousepads, magnets, stickers, postage, mugs, t-shirts and so much more at her
Dark Dreams Gothic Artwork
shop. Below is a small sampling of her Gothic Art Posters.
What Is Left Of Me Gothic Art Poster
What's left after everyone has ripped apart your soul, something less than complete, something metallic and hollow almost machine.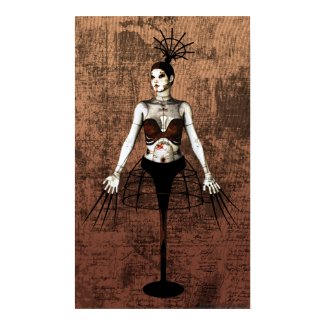 Gothic Eve Art Poster
My version, knowledge is good—Eve keeps the apple, Adam picks his own.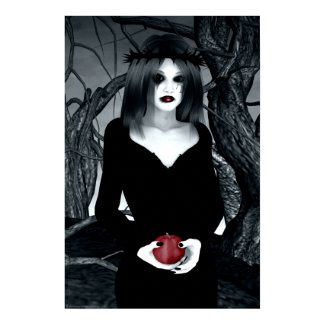 When The Rain Comes Gothic Art Poster
When The Rain Comes, no one will know I am crying.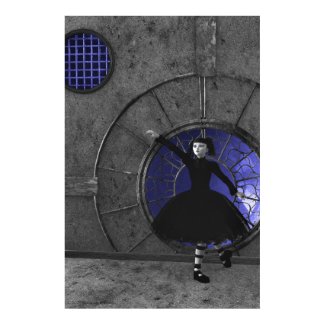 In addition to her remarkable talents as a 3D CGI artisit, Marianne is also talented in 2D graphics. Her 2D styles also vary in genre and include cartoon, kawaii, chibi and anime to name a few. It seems that Marianne can pick up on just about any style she sets out to. Marianne is a completely self-taught artist and it takes a real talent to master the various forms of digital artwork that Marianne creates. Below is a fun sampling of some of Marianne's other creations available in her shops on a variety of products including t-shirts, bags, greeting cards, stickers postage, keds shoes, mugs, magnets, keychains and more.
Super Anime Birthday Card from
Mega Kawaii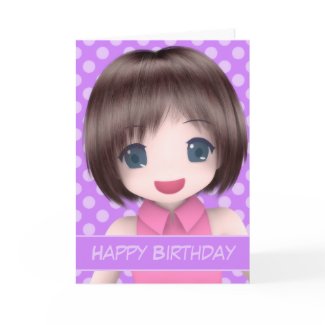 Chibi Girl Pool Party Postcard from
Mega Kawaii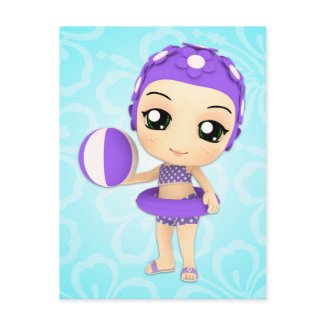 Evil Cute Cupcake of Death Stickers from
Mega Kawaii
Pink Heart Hot Air Balloon T-Shirt from
Marianne.Gilliand.Catalog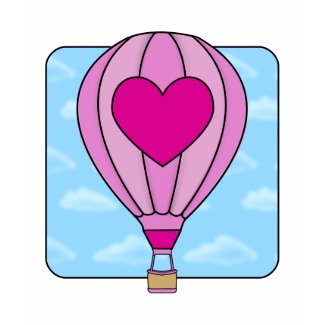 Craft Style Pink Thank You Card from
Marianne.Gilliand.Catalog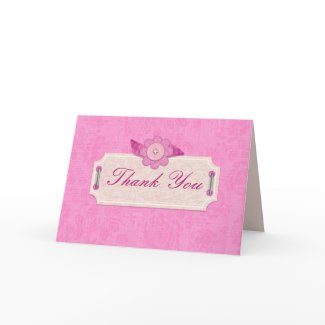 Originally born in rural upstate Michigan, Marianne has traveled extensively with her husband, a career military man. Marianne currently resides in the Southwest United States. Halloween is Marianne's favorite holiday and she has recently completed the creation of a
Halloween Party
website that is a one stop shop for your Halloween party needs.
With such a variety of styles in her repertoire, there's something to please everyone in Marianne's art and shops. To view and purchase artwork by Marianne Gilliand, please visit her shops as listed below:
Dark Dreams Gothic Artwork
If there were no darkness, there would be no light. Everything must be in balance. Sometimes you have to be sad, otherwise you would not appreciate joy. That is the motivation behind The Dark Dreams Gothic Artwork Store.
Mega Kawaii
Original Kawaii, Chibi,Kokeshi and Anime merchandise. Clothing, stickers, birthday cards all the way down to Keds™ Shoes.
Marianne.Gilliand.Catalog
Fun and unique products for people who are individuals.
Girly Girls Club
All things Pretty, Pink and Girly! The only place to find genuine Girly Girls Club merchandise.
New Arrivals Baby Announcements
Pretty Postage Catalog
All Organic Apparel
Just Stickers
Twisted Words T-Shirts
Designer Keds
Zombie Decks Custom Skate Shop
Rune Tree Tavern RPG Fantasy Art
Marianne also co-owns these shops with her husband:
Vintage Gift Shop
Gilliand Photo