Super fun buttons to add a little flair to your wardrobe! All buttons printed on 100% Recycled Paper Ancient Forest Friendly!
The Spotted Olive's partner, Zazzle, works with New Leaf Paper Company to provide the very best and highest quality 100% recycled, 50% post-consumer waste, and ancient forest friendly paper for all of our buttons, keychains, and magnets. All the paper used in these product lines is cultivated from sustainable sources which help to prevent the destruction of old growth forests. Here is a complete list of the benefits:
* 100% Recycled
* 50% post-consumer waste
* Processed Chlorine free
* Manufactured with Green-e certified wind power
* Ancient forest friendly
Fun and environmentally friendly—what more could you ask for in a button?
CUTE BUTTONS!
ENVIRONMENTAL MESSAGE BUTTONS!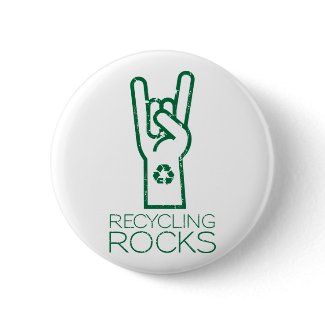 NAME TAG/CUSTOM MESSAGE BUTTONS!
COOL BUTTONS!