Right now
Dark Dreams Gothic Artwork
™ is having a huge sale of
50% OFF
on all posters! Use coupon code:
ZAZZLEPOSTER
at checkout.
All You Get Gothic Art Poster
"This Is All You Get, Because This Is All You Deserve" is the full title, but a bit long for everyday use. What I am expressing in this work is my desire to turn my back on people who have done nothing but damage my life. It is not meant to be a sad image, but an empowering one.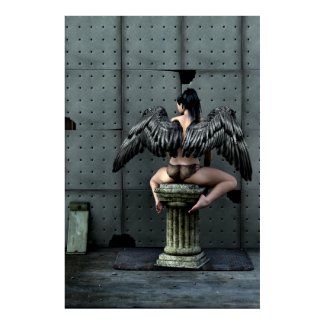 A Heart Less Broken Gothic Art Poster
This work is about how cold your heart can get when you are constantly afraid of getting hurt, or when you have been hurt in the past. Lock it up and keep it cold, and you will hurt no more.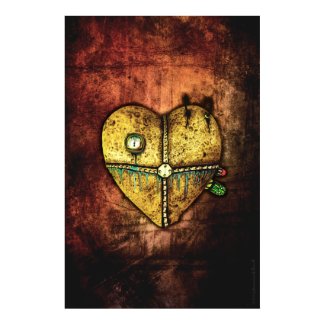 When The Rain Comes Gothic Art Poster
When The Rain Comes, no one will know I am crying.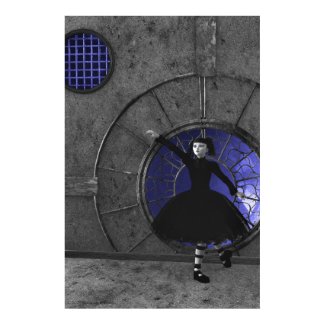 Gothic Eve Art Poster
Marianne Gilliand's version, knowledge is good, Eve keeps the apple, Adam picks his own.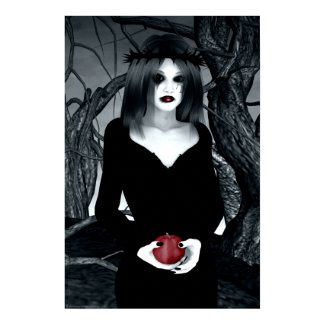 50% off posters discount is applied to orders of one or more qualifying poster items and applies to the price of the product, not to shipping, taxes, and other charges. The coupon code ZAZZLEPOSTER must be entered during checkout to receive the offer. Offer is valid from February 23, 2009 through March 21, 2009 at 11:59pm PST. Your order must be placed during that time to qualify for this special promotional pricing offer. This promotional offer may not be combined with any other Zazzle promotional or discount offers.